MSH Out of Office Assistant 1.1 released
MSH Out of Office Assistant is not supported now. To manage auto replies please try MSH Postfix Autoresponder application.
What's new:
support for aliases
wildcard and regular expression matching exceptions pattern
extended loop protection interval values
added milter_default_action=accept entry in Postfix configuration file
more configuration parameters in install script
fix: in loop protection some messages was wrongly counted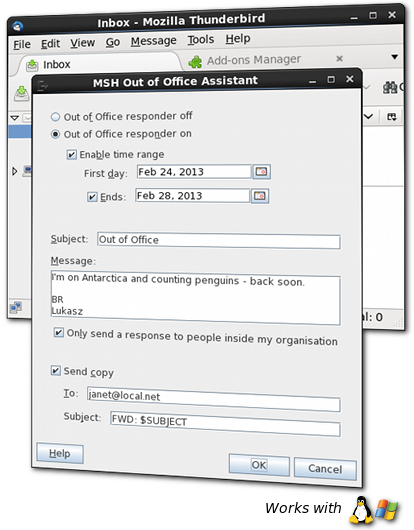 To learn more visit MSH Postfix Autoresponder website.