MSH Traffic Policy for Postfix and Sendmail is sophisticated email management system that allows to set server sided rules for automatic content control and flow administration.
This software if you when you need to:
take control over your mail flow
block unwanted spam
check email messages sensitive content
limit number of recipients, attachment or message size
modify message headers, message sender and recipients
sent new and forward messages
Install administrator panel on Microsoft Windows. Run setup file MSH Traffic Policy Setup.exe. If you agree to the license click button I Agree.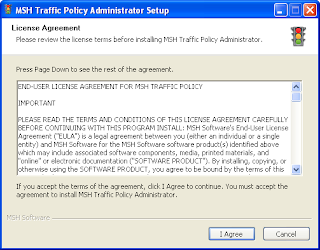 Select destination folder for installation and click Install button.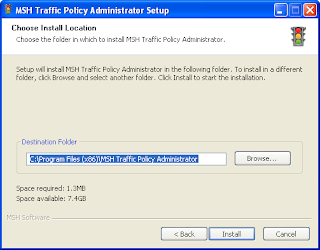 When installation is complete click Next button.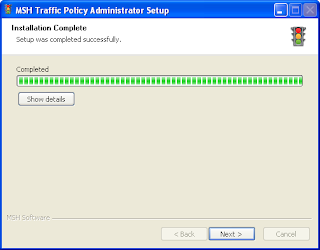 When you select Launch application option wizard will run MSH Traffic Policy Administrator after you click Finish button. Wizard will also create shortcuts for application in Start Menu | MSH Traffic Policy Administrator menu.

To learn more visit MSH Traffic Policy website.