MSH Disclaimer & Signatures is a milter which add disclaimers to all types of messages: Html, Text, incoming, outgoing, per domain. With graphical Administration Panel you will create rich text disclaimers and signatures. Templates can be added based on sender, recipient, header, keyword or time range.
Signature Rule Name
When creating a new rule with Rule Wizard on Name page you need to define it name. Rule could be anything which will describe function of rule. Rule display name will be visible on rules list and in log files of application. It will help to trace what was done with message.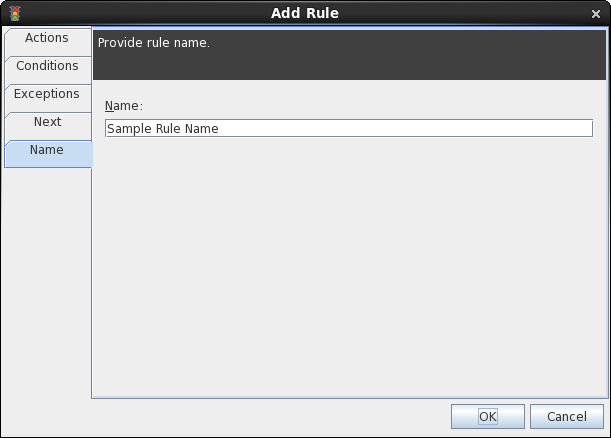 Add Disclaimers, prevent duplicates
Create server side, centralized disclaimers for all or only specified messages. Add signatures to outgoing emails and prevent from adding another one. Use built-in Html and Text compose editor to create rich text disclaimers.
To learn more visit MSH Disclaimer & Signatures website.