Need Exchange autoresponder?
Microsoft Exchange 2007, 2010 and 2013 by default doesn't come with built-in server side auto reply mechanism. You're left on your own and it's your job to build something which will behave like autoresponder. On variety of sites there could be found scripts, applications or some other clever workarounds to achieve this vacation/out of office/name-it functionality.
But if you want to:
limit sending auto replies based on time range
skip some recipients, which will not receive autoreply
send auto reply based on message subject
and so on…
The best way is to use 3rd party tool dedicated to this job.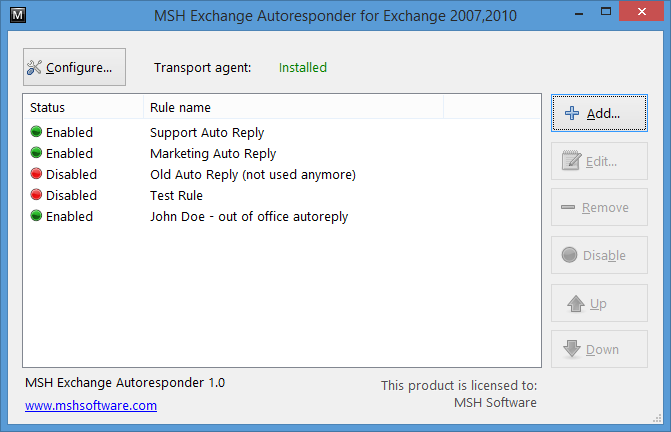 MSH Exchange Autoresponder it's a transport agent extension that allows you to create server side auto responses on the basis of configurable criteria. Application integrate with Exchange through official and standardized transport agent API.
To learn more visit MSH Exchange Autoresponder website.