Zimbra and Postfix disclaimer - Server Token
MSH Disclaimer & Signatures is an external standalone mail add-in which integrate with your mail server through official and standardized Milter API. With built-in compose editor you'll create HTML and Plain Text rich disclaimer templates. Multiple conditions and exceptions will help with specifying range of message to which append disclaimer. No duplicates, skip adding another signature if already present in email message.
Server Token
Server token can be found in two places. First place is on Tools | License page in desktop Admin Panel.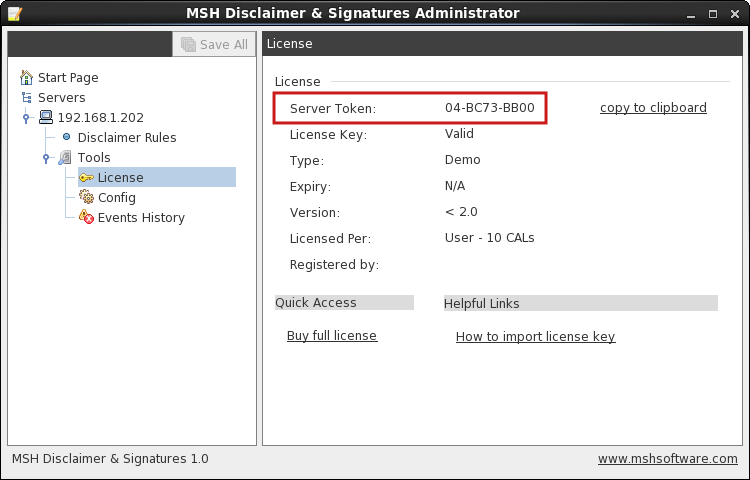 Second place is in settings service log file, file is located in /opt/msh-ds/var/log directory.
Server side disclaimers
Centralized disclaimers for your mail server, with different requirement many, even complex conditions can be set:
add disclaimer only to specified users,
per domain,
only to outgoing messages,
with special header
almost anything.
To learn more visit MSH Disclaimer & Signatures website.