Exchange autoresponder - installation quick guide
In the following article, we will explain step by step how to deploy and configure MSH Exchange Autoresponder.
Before you begin make sure that you are performing all below steps logged on directly your Exchange Server with administrative credentials.
Step 1
Download the program from the MSH Software website and save it to your desktop. Make sure to select one that is compatible with your Exchange version as the program is available in two packages - one for Exchange 2007/2010 and the other for Exchange 2013.

Step 2
Once the file is downloaded click it with the right mouse button and select Extract all… In the new window click the Extract button.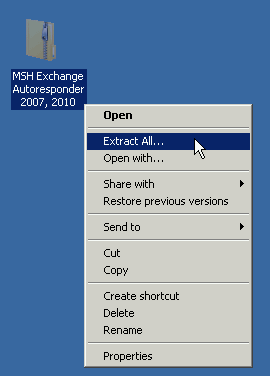 Step 3
Navigate to the folder created by the ZIP file extraction. Locate the MSH.Exchange.Autoresponder.Admin file and double-click it.

The administration panel of the MSH Exchange Autoresponder will launch.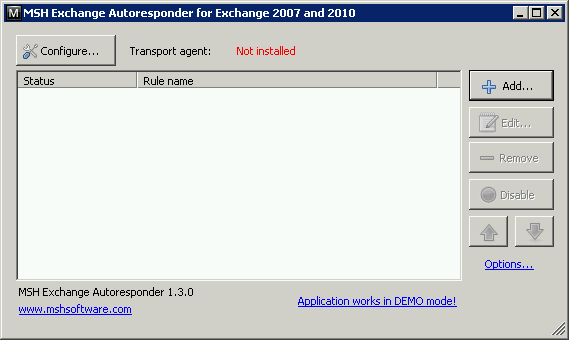 Step 4
Install the transport agent required for the program operation by clicking the Configure button in the main program first. Next, in the new window click the Install button.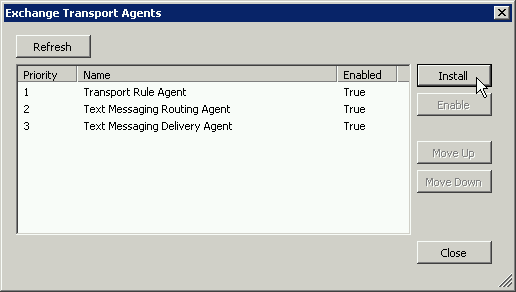 When the program asks to restart the transport service click the Yes button. After a couple of seconds, the list of installed agents should update and show the MSH Exchange Autoresponder agent.
Step 5
Close the Exchange Transport Agents and configure your first automatic response by clicking the Add button, which will launch the configuration wizard.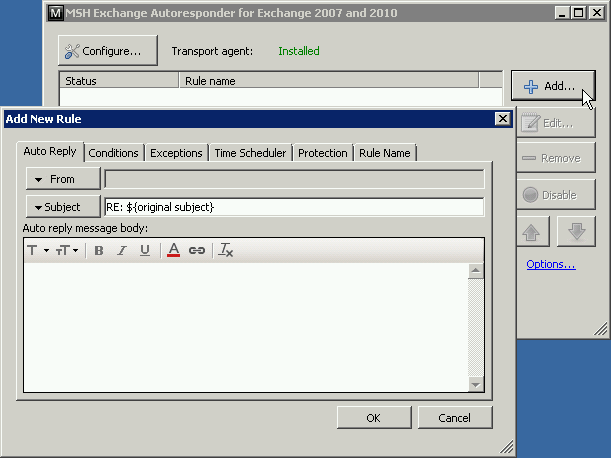 Set up the autoresponder that suits your need, e.g. as explained in our other article about confirming email receiving by your company.
Finish
Congratulations! You have successfully deployed the automatic response solution and configured your first autoreply in MSH Exchange Autoresponder.
To learn more visit MSH Exchange Autoresponder website.