How to set up internal autoresponder in Exchange Server
When there is a need for an automatic email reply with information intended only for internal recipients MSH Exchange Autoresponder comes in with help. In a couple of easy steps, you can set up an automatic reply that will be sent only when the original sender is from inside of your company,
Step 1.
After launching the program, click the Add button to launch the new rule wizard.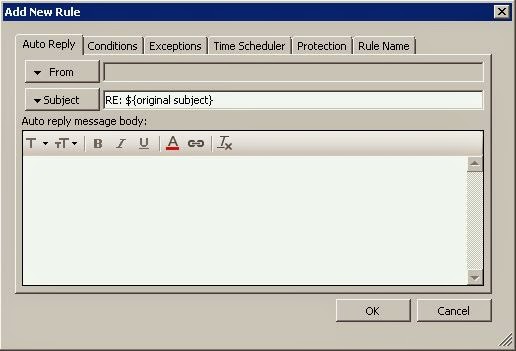 Step 2.
Enter the message in the Auto reply message body: field.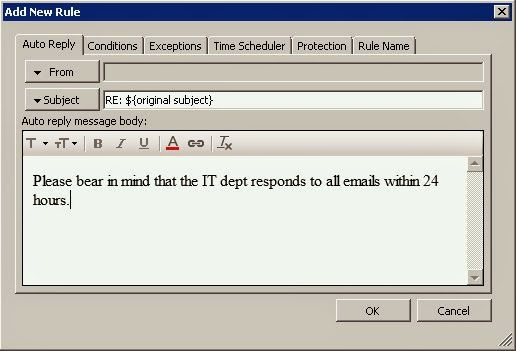 Step 3.
In the Conditions tab click the Add button and select the Message Sender option. In the new window enter *@company.com string, replacing the company.com part with your own company domain name. Then click the OK button.
The "*" symbol is a wildcard that substitutes any string of characters, which means that the condition is met (and in the result the autoreply is sent) when the email contains any string of characters in front of the "@" symbol.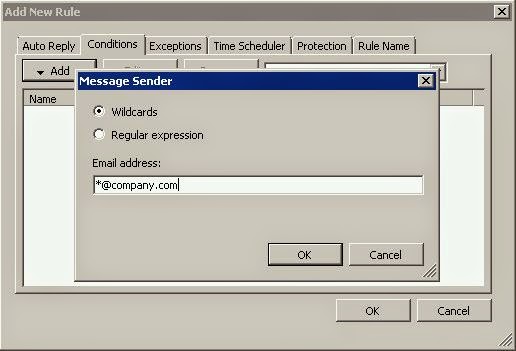 Step 4.
In the Conditions tab click Add again and select Message Recipients. In the new window, in the Email address pattern field enter the address of your choice. In our example, it is IT department. Save this setting by clicking the OK button.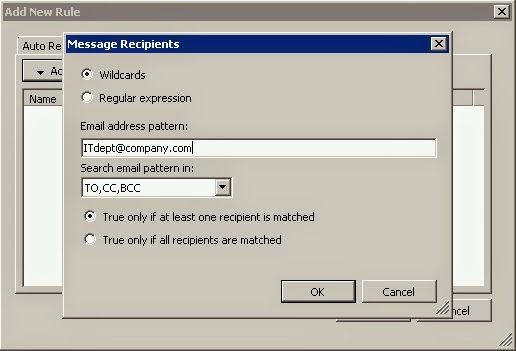 Back in the Conditions tab make sure, that the All conditions must met is selected.
Step 5.
Finally, go to the Rule Name tab, enter the name of your rule and click the OK button to save all changes.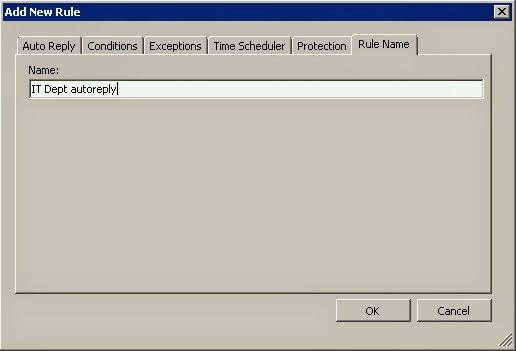 From now on, any internal user will receive the automatic reply when sending a message to the IT department. At the same time, no autoresponder is sent to any external email address, thanks to MSH Exchange Autoresponder - check for yourself how you can improve your automatic replies management, you can test it completely free of charge.
To learn more visit MSH Exchange Autoresponder website.